You are here
Would you use this manipulative drug?
Would you use this manipulative drug?
March 27, 2016
I'm a recovering addict and if you tried last week's experiment, I bet you'll admit that you are too. We're constantly hit with quick shots of our favorite "feel good" drug, dopamine, when we get quick rewards.
Here's the deal: there are two sides to this coin. The first is understanding how addicted we are to these quick shots and learning how to break free to focus on what really matters most to us. The second is to discover how to ethically use the power of dopamine to turn our customers into "addicts."
Warning: what I'm about to tell you can be majorly manipulative. In fact, many big companies have discovered the power of dopamine and have been exploiting our "addictions" for year.
Coca Cola used to literally put cocaine, one of the biggest dopamine releasing drugs, into their soda for year until it was outlawed. The name Coca Cola actually comes from the word cocaine!
Thanks to neuroscience, casinos have found exact formulas for keeping those dopamine levels pumping. They've discovered that near misses increase dopamine releases dramatically, so they program their slot machines to match up 2/3 of the time. This single activity increases gambling time by 30%!*
ScentAir is a company which sells the addictive power of scent to other stores to use to attract and retain customers. Although the naive customer has no idea, ScentAir taps into the positive feelings the human body associates with good smells and causes them to enter and linger longer. There's a reason why real estate agents advise sellers to bake chocolate chip cookies when showing their house to a prospective buyer. Good smells are addictive and sell.
Successful companies know that creating an addicted customer base is one of the most powerful investments of time and money. It creates the most loyal fan base imaginable who just can't get enough of your brand.
So how do you turn your customers into addicts? And, more importantly, how do you do it ethically?
Here's the answer:  What do Yahoo, Beerofthemonthclub.com, and karate all have in common?
Really. Think about it.
Got it? Alright, I'll tell you.
They all have the Newness Factor.
Let me explain.
When we experience newness we're given a small shot of dopamine. That "ping" from the text message is a new "reward"- bam, more dopamine. That update of Facebook is a new "reward"- bam, another shot. And here's a secret, we don't get small shots from the same old thing we've seen a thousand times.
Yahoo, Beermonthclub.com and karate have mastered the art and science of the Newness Factor and created "addicted" fans.
Yahoo has a brilliantly designed an irresistible newsfeed on the homepage of their search engine. Their headlines are fresh and intriguing. They also customize their newsfeeds to provide more information based on what the searcher is reading about. The more you click on, the more luring headlines appear. Without realizing it, people feel compelled to keep going back to check the latest update so they get their quick dopamine shots.
Beerofthemonth.com is a beer membership club. But it doesn't stop there. Instead of just ordering beers, their customers get hooked because they provide a new beer or gift every month. They provide something new, bam, more dopamine, it's addictive.
Karate is one of the most popular exercise activities for children. In the United States alone there are over 3.2 million children who have participated in karate, that's more than the number of kids in Little League! Why? It has a compelling rewards system. Kids move up the ranks with stripes and belt colors earned for small and large accomplishments. Can you smell dopamine releases?
The Newness Factor can take you from being another boring retailer to an engaging, "addictive" brand.
Here are 4 Tested and Proven Ways to Increase your Newness Factor on a Budget:
Ok, so it's easy to pump out new content and exciting reward systems if you have a whole marketing team and a generous budget back it up. But how do you become an "info-tainer" if you're just trying to keep up with the next order, meet payroll, and deal with the latest customer complaint?
Want an expert to walk you through implementing the Newness Factor for your company?
CLICK HERE to claim your complementary 15 minute Newness Factor Quick Start.
1. It's already out there- go find it.
Almost every industry already has great, dopamine releasing content.
Here's a trick- do a Google search for "funny (your industry) images." You'll be shocked at how many resources you'll find.
For example, if you're a signage company, check out Signspotting.com for funny, engaging signage content.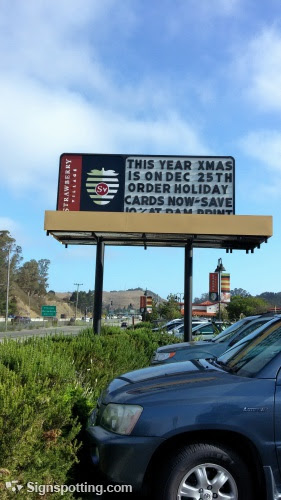 To get more ideas check
out Pintrest, search for infographics and quotes. There are loads of resources already out there: go find and use them. Of course, be sure to give credit where credit is due.
2.  What "ah- ha" can you re-discover?
You already have a wealth of knowledge, insights, stories, and advice from your past experiences. Interview your past customers and team members and look for "ah ha" insights into what made a project successful, a failure, or interesting. Be on the look-out for counter-intuitive ideas then share them with your customers.
Ask questions like:
-What do you love about our company?
-What's one story you tell that gets customers interested? (for team members)
-What your favorite "ah ha"? For example, a pool supplies company realized that they have an "ah ha" that by putting a vacuum in a certain position to save their customers more money by saving electricity.
3. Reward, reward, reward
We're all kids at heart. We love sophisticated sticker charts. Create levels of ascension within your product line. Reward your customers for their loyalty and minor achievements.
*CLICK HERE  to find out how one of our clients increased a program's monthly revenue from $20,000 to $87,000 by using an ascension model.*
4. Surprise me
Take what you have and roll it out in increments. Don't spill all the beans at once. Pintrest makes you scroll down to see the rest of the picture.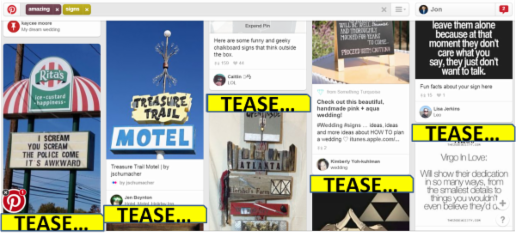 Tease your clients with bite sized information to keep the Newness Factor alive.
Here's the last, most important question to ask yourself:
This will determine whether you have crossed the line from engaging to manipulating.
Is what I'm doing in my customer's best interest?
Exploitation is putting your customers in a vulnerable position then taking advantage of them. Many companies do this and it's dangerous, unethical territory. The key here is to engage or "addict" your customer to genuinely helpful, valuable, entertaining, or educational material. You'll not only build your fan base ethically, but you'll create true fans who actually value and trust your brand.
Want an expert to walk you through implementing the Newness Factor for your company?
CLICK HERE to claim your complementary 15 minute Newness Factor Quick Start.
Taking you from where you are to where you want to be,
Jon Goldman