You are here
What Does Your Personal Wealth Have to do With Sales?
What Does Your Personal Wealth Have to do With Sales?
January 10, 2016
What's the secret to converting prospects into customers?
Why do some companies succeed while others simply don't?
The companies may have similar services or products with roughly the same quality. But one company makes it big while the other wonders why.
Here's the answer:
Before I show you, commit yourself to coming back and reading the rest of this. Otherwise, you'll miss the whole point.
Ok, ready... Check out how wealthy you are (it's a safe link), and see if you can figure it out. (Make sure to scroll all the way down.)
Are you back? Did you get it?
Companies succeed when they have the Engagement Factor.
How much time did you spend on that website? I bet at least a minute (probably more.) Why? Because it's engaging and interesting. Instead of just asking for charity because they have a noble cause, they engage you. They offer an interactive tool to find out how wealthy you are compared to the rest of the world. Then, using those numbers, they enroll you in their cause. Pretty powerful.
Here's why engagement works.
There's a tested and proven principle in sales that the longer you get a potential customer to linger, the more they buy. That's why retail stores invest so much money in making their stores visually appealing. They pay to get the right temperature, music, and even aroma. They know that the longer they can keep you in their store, the higher their revenue will be.  
The Engagement Factor isn't just limited to retail. This principle applies equally to telemarketing, online sales, direct mail, and really just about any form of sales.
We have done work in the real estate industry and learned that
telemarketers who are able to increase their conversation time from the average 1:44 minutes to 3:30-4:00 minutes see a 92% higher conversion rate. Not bad for an extra minute plus.
Wait. Did you get that? A 92% increase conversion just increasing engagement by about 2 minutes.
Here are the 4 steps you can take to increase your Engagement Factor and boost your sales:
1. "Gamification"
Turn your sales process into a game.
Here's how one company used "gamification" to increase their Engagement Factor. Lumber Liquidators is a  flooring company. They were just a
standard, run of the mill retailer. While revamping their website, they added a new feature. While browsing the different flooring options on their website, customers had the chance to play around with the floor types, colors, finished, ect. to get a rendered image of how it would look in a house. Now if you're looking to buy a new floor, that's a pretty fun, useful feature to check out. They turned floor shopping into an online video-game.
Simply by "gamifying" their site, they increased their sales.
Ask yourself:
Is visiting my website, opening up my letter, coming to my store fun?
How can I entertain my prospects?

What survey or self-assessment can I offer to create an interesting, engaging, helpful game?
2. Press their emotional "hot buttons"
Engage your prospects by stimulating their emotions. Our emotions dictate much of what we do, both consciously and sub-consciously. So, enroll your prospects' emotions in your product.
You may not have noticed it at the time, but when you checked out GlobalRichList.com did you feel a slight twinge of guilt? Perhaps pity? Compassion? That's because they enrolled your emotions into their engagement process. After they engaged you with their "how-wealthy-are-you game", they used those numbers to create an emotional reaction to the statistics they then presented.  
               *Get the FREE report on the 4 1/2 Counter-Intuitive but Effective Examples of Engaging Prospects HERE to discover a surprising example of emotional engagement.*
Ask yourself:
Which emotions should I invoke to build an emotional engagement? Excitement? Hope? Compassion?

How can I make them feel something when they walk through my doors or into my website?
How can I make doing business with us an experience?
3. Make it hands-on. Literally. 
What's wrong with this sign? EVERYTHING! You should encourage your
prospects to try out, play with, and experience your merchandise.
Physical engagement is one of the most powerful forms of engagement. When we feel it, we connect to it.
This is why taste tests are so popular. Looks and words can be deceiving, but taste buds never lie. Don't pitch the food to them, let them taste for themselves how delicious it is!
Increase your Engagement Factor by adding a physical, sensual component to your sales process.
Ask yourself:
How can I offer samples, test-me's, free giveaways, ect. to create a tactile experience?

How can I include a physical dimension to my direct mail and client relationships?

Which merchandise or services do I offer that I can make more physically engaging?
               *Read about a company whose response rate went from 1% to 28% simply by physically engaging their customers. Download the FREE report HERE.*
4. Don't reinvent the wheel
Here's a trick which will boost Engagement factor while saving you time, money, and energy. Are you ready?
Use already done research in your industry and rework it* to create engaging, compelling content. It's that simple.  
See, most industry associations put out A LOT of research materials. The problem is that the materials are BORING.
Here's a great example. Let's say that the ISA, International Signage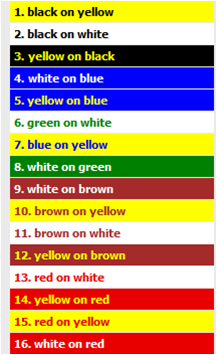 Association puts out a publication titled "The Effectiveness of Sign." Take that already created material and repackage it to an interesting, engaging piece of content with an appealing title like, "The Best and Worst Color Combinations for Signs" or "The 5 Secrets to a Powerful Sign." 
Ask yourself:
What material has already been published that I can retool? This can be both in your industry and outside of it.

How can I rework the content so it's engaging for my prospects?

What questions do my prospects have and how can I answer them with pre-existing data? 
*Of course, when using someone else's material always be sure to credit them appropriately.
Don't make the mistake many businesses make of supplying bland, generic services. Just doing "a good job" doesn't grab new clients. Proactively engage them. Entertain them. Create compelling content, surveys, games, and experiences to entice them to take the next step in your sales funnel.
Let the fun begin.
               *Want to learn more about how to increase sales by engaging your prospects? CLICK HERE to get our FREE report on 4 1/2 Counter-Intuitive but Effective Examples of Engaging Prospects.*
Taking you from where you are to where you want to be,
Jon Goldman